Looking for help?
Find answers to your questions
Spring Hair Loss - How to Protect Your Spring Hair!
The Arrival of Spring and Spring Hair Loss
The arrival of spring is almost always a welcome one. Warm weather, beautiful flowers, and green grass are just a few of the many things that tend to bring joy to us all. Spring brings a few things that give us a hassle or two – including humidity and windy days. On top of that, spring always brings new trends in clothing and hairstyles. Anyone suffering from hair loss or low hair density will tell you that it can sometimes be a period of anxiety.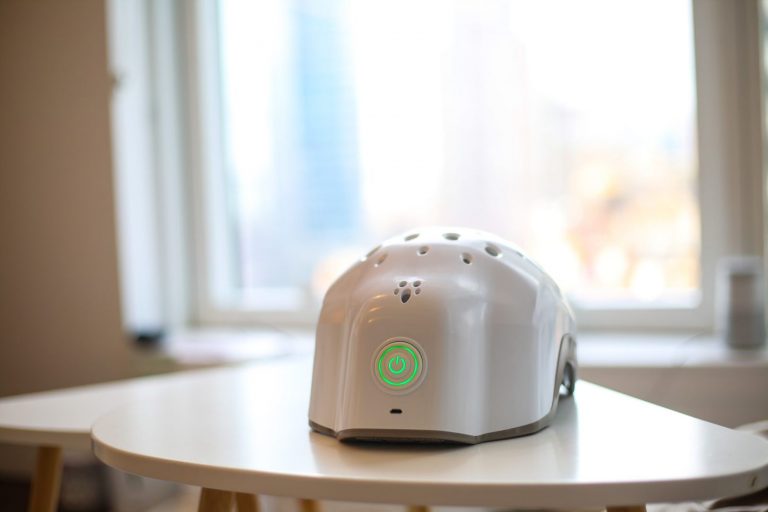 Theradome can Help You to Keep You Hair and Avoid Spring Hair Loss
Whether your hair is prone to flyaways or you fight with bald spots, Theradome can help give you a beautiful head of hair for these spring months. Oftentimes, women who want to adopt the latest hairstyles during the spring utilize gels and hairspray. It helps to keep their hair in the right spot during the windy spring months. This can often reveal bald spots or bare scalp where there's low hair growth.
Theradome LH80 PRO
Theradome's LH80 PRO helmet uses red light technology that helps encourage hair growth at the root level. By wearing the helmet for only 20 minutes a day, twice a week, women can feel confident in styling their hair. They won't have to fear exposing bald spots. So don't worry, ladies! Braids and "The High Pony" – which is one of spring's hottest hairstyles – will look great on you with a little help from the LH80 PRO.
Other Trendy Hairstyles
"The High Pony" isn't the only hot hairstyle, though. Other trendy hairstyles include super sleek to flat waves and from the grown-out shag to slick and shiny. Many of spring's hair trends will require women to bust out flat irons or curlers. While these tools can be useful to deal with frizz, they can also be harmful to your hair. Hair gels and mousse that contain polymers and copolymers can help keep your hair healthy when using these tools. However, the Theradome is an even better hair regrowth treatment.
How does the Theradome Work Against Spring Hair Loss?
Theradome's helmet works by providing light energy to hair cells that have been cut off from the body's blood supply. It also provides necessary nutrients to make it vibrant and healthy. By creating a new photonic pathway, these damaged cells can then benefit from the helmet's revitalizing laser energy. Theradome's helmet is completely wireless, convenient to use at home, and a great investment. It has nearly a 100 percent reliability rate. So if you're ready to try out that new hairstyle, do so with confidence. Let Theradome join you on your journey during this season of regrowth!